The RSN can be contacted in a number of ways:
| | |
| --- | --- |
| By phone | 01822 851370 |
| By email | This email address is being protected from spambots. You need JavaScript enabled to view it. |
| By post | The Rural Services Network, Kilworthy Park, Tavistock, Devon, PL19 0BZ |
| On Twitter | @rsnonline.org.uk |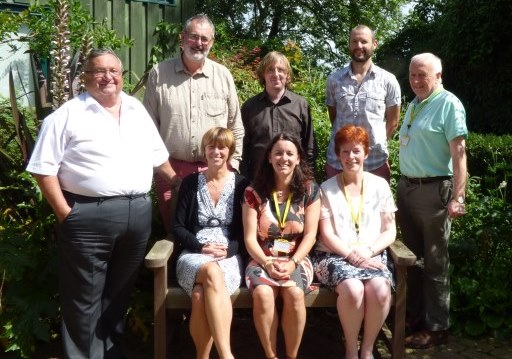 We have a range of experts who carry out work for the Rural Services Network.
They can be contacted by the contact details above or directly by their email address (given below).
Below is an outline of the teams experience:
Chief Executive and Finance
Graham is the Chief Executive of the Rural Services Network and has been since its formation in the early 2000's, and of SPARSE- Rural for some five years before that. Until 1st April 2009 Graham had been the Chief Executive of the former South Shropshire District Council (SSDC) – one of England's most sparsely populated Districts – for over 20 years. Accordingly, he has a wealth of experience in the management and delivery of services across sparsely populated areas. By profession Graham is a Chartered Secretary and is a Fellow of the Chartered Institute of Secretaries and Administrators. He was awarded an MBE in 1995 for "Services to Local Government".
Graham has given evidence to a number of Parliamentary Select Committees relating to the Local Government Funding Formulae. He acts as the Principal Advisor to the All Party Parliamentary Group on Rural Services for which the RSN provides the Secretariat.
This email address is being protected from spambots. You need JavaScript enabled to view it.
Corporate Director
David Inman is the Networks Corporate Director. He has been at the forefront of the organisations development from a small group of just 10 authorities to a significant national rural organisation over the last 15 years. Originally from a legal background David has had extensive development and managerial experience in local government over 35 years before moving to help take RSN forward eight years ago. He held posts with Dorset County Council, the London Borough of Enfield and for many years at Director level with West Devon Borough Council. He has a fervent belief in community development and partnership working and operation. He believes that e-networks provide an opportunity for rural areas to represent themselves nationally, network and learn from each other in a way that was impossible until recently.
This email address is being protected from spambots. You need JavaScript enabled to view it.
Assistant Chief Executive
Kerry is the Assistant Chief Executive of the Rural Services Network. She has 10 years experience working in Local Government where she started off on the National Graduate Development Programme. She completed her Post Graduate Diploma in Local Government Management at Warwick Business School. She has held a number of positions in a rural local authority, with the last five years spent leading a joint Policy, Performance and Improvement team across two shared rural local authorities. Her varied roles have meant that she has worked closely with elected Members, bringing together two sets of Members to agree a shared set of priorities and shared corporate plan for the first time, and front line departments, working to improve service delivery. She now manages the e-network of Sparse and works to coordinate the various groupings and work streams of the RSN.
This email address is being protected from spambots. You need JavaScript enabled to view it.
Assistant Director

After 20 years developing and leading regeneration, community development, housing and external funding services within rural local authorities, including at Head of Service level within Northumberland County Council and Director at Tynedale District Council, Andy established his own practitioner service in 2011. Andy specialises in working across the private, not-for-profit and public sectors turning policy into delivery and ideas into sustainable projects. Andy has secured external grant funds from all major sources (European, central government, lottery, trusts) and is currently delivering major projects as part of the Rural Growth Network programme in the North East. Andy leads for the Rural Services Network on external funding, producing the monthly Opportunities Bulletin, and on housing where the recently formed partnerships with the Rural Housing Alliance and Chartered Institute of Housing are providing a real focus for key rural housing issues.
This email address is being protected from spambots. You need JavaScript enabled to view it.
Policy and Research
Brian is a public policy and research professional, whose areas of specialism cover rural policy, public service delivery, community action, neighbourhood planning and tackling inequalities. His career has included significant periods as a Director at the Countryside Agency and Commission for Rural Communities, a Programme Manager at the local government Improvement & Development Agency and a professional researcher in the civil service. His work over recent years for the Rural Services Network has created State of Rural Public Service reports, good practice material and regular website articles, as well as establishing a UK Rural Policy & Practitioners Group and inputting to the Rural Coalition. Brian also manages his own consultancy business, Brian Wilson Associates
This email address is being protected from spambots. You need JavaScript enabled to view it.
Media and Communications
Johann is a journalist specialising in rural issues, agri-politics and farming. As well as being our media and communications expert, he has 18 years experience providing editorial content for national and specialist rural and agricultural publications including the Daily Telegraph, the Daily Mail, Farmers Weekly, Anglia Farmer, Rural Focus, and a number of regional titles. He has appeared as a rural commentator on BBC Radio 4, Farming Today and Sky News, as well as on local radio, and has provided media advice to local and national NGOs with rural interests. With his wife Caroline, Johann runs his own business, Ruralcity Media, based in the East Anglian village of Polstead, Suffolk.
This email address is being protected from spambots. You need JavaScript enabled to view it.
Economic Issues
Ivan has over 25 years experience of work in the statutory and voluntary and community sectors. He is former Chief Officer at Lincolnshire County Council and for 18 years has been Chair of Governors at Landmarks a specialist college and charity supporting people with learning. In 2005/6 he set up his own business to support rural and coastal communities and has delivered major commissions for big organisations including: Defra, Commission for Rural Communities, Regional Development Agencies, Homes and Communities Agency, Big Lottery and a number of major local authorities. Ivan is particularly interested in developing "self help" approaches to the challenges of living in rural England. He has produced a number of toolkits and the local level national rural proofing resources for Defra.
Ivan runs the seminar programme for the Rural Services Network and writes the popular weekly newsletter Hinterland, commenting on rural news stories and events.
This email address is being protected from spambots. You need JavaScript enabled to view it.
Head of Rural Services Partnership

Nick has over 38 years of experience working as a professional enforcement officer and in senior managerial positions in environmental health and other public protection services, serving in both inner city and rural locations. Nick was the lead officer responsible for establishing with other partners his local Crime and Disorder Reduction Partnership on behalf of his authority's Chief Executive when CDRPs were introduced and maintained a close involvement with community safety until he left local government in 2011. He has had extensive experience of working closely with rural communities and has been working as a part time consultant for the Rural Services Network for the last 2 years. He is currently responsible for the RSN's latest initiatives in respect of rural crime and rural health and acts as the lead for the Rural Services Partnership.
This email address is being protected from spambots. You need JavaScript enabled to view it.
Planning and Rural Issues
Jane is a Chartered Town Planner with considerable experience of a diverse range of rural planning issues. For over 30 years she worked in rural local authorities (most recently as Chief Planning Officer at West Devon) and since 2011 she has been an independent planning and rural issues consultant.
Jane enjoys research work and was part of the project team that recently reported to Defra on 'Alternative service delivery models in rural areas'. She is involved in exploring best practice in service delivery, and has recently contributed to research about community energy projects and the evaluation of local economic development initiatives.
This email address is being protected from spambots. You need JavaScript enabled to view it.
Research and Performance Analyst
Daniel has worked at the Rural Services Network for the last five years developing local authority performance, finance and profiling analyses. He is the lead officer responsible for the Observatory section of the RSNs website, which presents a view of rural life through the use of readily available data and statistics. It provides analyses and comment on key service provision as well as issues affecting rural communities, and is a portal for Member suggestions of future data analysis. Daniel brings with him a wealth of experience from various public and private sector organisations and has recently gained a Masters in Design, looking specifically at local identity through Design Thinking.
This email address is being protected from spambots. You need JavaScript enabled to view it.
Office Manager
Richard arrived at RSN from a background of nearly 15 years employment in senior management within supermarket retail. Richard holds the role of Office Manager at RSN and his duties include the day to day running of the RSN HQ and importantly, the maintenance and updating of the RSN website. Richard also maintains and develops the contacts held within the network and he carries out many networking initiatives which facilitate the collection of evidence and best practice. Richard has worked for RSN for over six years and has been an important figure in the development of RSN as an organisation over this time period.
This email address is being protected from spambots. You need JavaScript enabled to view it.
Administration
Wendy has over 20 years experience working in Local Government from Elections to Environmental Health. For the last 6 years she has worked for RSN setting up and administering our databases, providing administration for seminars, arranging meetings and agenda distribution including our Main, Executive and All Party Parliamentary Group meetings and provides general day to day secretarial/admin cover in the office. Wendy works to provide support along with Bethan.
This email address is being protected from spambots. You need JavaScript enabled to view it.
Administration
After gaining a BA Hons in Public Administration and a post-graduate qualification in Personnel & Development, Bethan has, over the last 25 years, worked for various public authorities including the NHS, Local Government and National Parks. Roles have included Human Resources, Training and Development and latterly office management in Social Services, Education and Health. For the past 5 years Bethan has set up her own successful company providing office management /administrative support to local and national businesses. Bethan has worked for the RSN for over 12 months providing support along with Wendy.
This email address is being protected from spambots. You need JavaScript enabled to view it.
Administration
After gaining a Higher Diploma in Admin Procedures and Business French, Nicola worked for a Local Authority for 17 years supporting the Legal department and carrying out paralegal work. Latterly Nicola was Office Manager for the Legal departments across 2 shared Councils, allocating and tracking work instructions to the Lawyers, as well as streamlining and making consistent the administration procedures in both departments. Nicola has her own business providing specialised office support and records management to Local Authorities and joined RSN part-time in 2014. Nicola arranges the Main and Executive meetings as well as providing office support with Wendy and Bethan.
This email address is being protected from spambots. You need JavaScript enabled to view it.
To find out more about the services The RSN provide please visit our About us page