But farmers' leaders warned that industry losses would far outweigh the support package, which includes some £8.5m in the form of a one-off payment for hill farmers in England.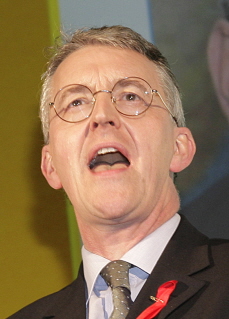 Farmers in designated foot-and-mouth risk areas will receive £1m in subsidies to offset the cost of disposing of dead animals.
A contribution of up to £1m will also be made to farming charities which provide advice and practical and emotional support to farming families.
In addition, the government has unveiled a £2m campaign to promote sales of lamb, beef and pork at home and abroad.
Many rural businesses are under threat because restrictions aimed at halting the spread of the disease have left farmers unable to move livestock.
The aid package was announced in a ministerial statement by environment secretary Hilary Benn to parliament on 8 October.
"This outbreak of foot-and-mouth disease has been a tremendous blow to farming," he told MPs.
"It has happened at the time of year when the majority of livestock farmers need to move their animals to generate income."
Mr Benn also outlined measures to relieve the burden of red tape on affected farmers.
These include the temporary lifting of European rules restricting fertiliser applications and the easing of rules governing environmental farming practices.
Mr Benn said he wanted to increase the opportunities for small and local producers to tender for public sector business.
Other recent measures had included the easing of livestock movement restrictions in designated low-risk areas and the resumption of some meat exports.
But the National Farmers' Union (NFU) said industry losses would far outweigh the £12.5m support package.
NFU president Peter Kendall said the announcement was a step in the right direction but failed to cover the costs incurred by the virus which had surpassed £100m.
"To be blunt, the government's package will make good only a fraction of the enormous financial damage caused by the release of the foot-and-mouth virus."
He added: "There are tens of thousands of livestock farmers whose incomes have taken a heavy battering, and for whom this package offers little or nothing in the way of direct financial support."
                  See also:
                                Watchdog to probe summer of misery (19 September 2007)
                                £1m cash boost for rural tourism (18 September 2007)