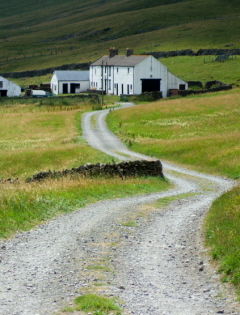 The One North East regional development agency approved the money to be delivered by the North East England Investment Centre (NEEIC).
It follows previous funding of over £3.5m under the Rural Development Programme for England (RDPE).
So far, the RDPE has supported almost 2,000 businesses in the expectation that investment could create up to 1,000 jobs.
The latest funding is expected to help 210 farms and 90 rural micro-businesses create and safeguard about 305 jobs.
Policy-makers hope it will create a stronger and more vibrant rural economy while increasing the use of renewable energy in the land-based sector.
Alan Clarke, One North East chief executive, said the funding was providing vital support for rural micro-businesses during difficult economic conditions.
"The extra £1.5m will ensure that business demand can be effectively met to help prepare the region for the economic upturn."
Mr Clarke said rural entrepreneurs should get in touch with their local business advisers at Business Link to help realise their ambitions.
Funding up to a maximum of £10,000 is available but individual applicants must secure up to 70% of the total project costs from private sources.
The RDPE is jointly funded by Defra and the European Union.
It is managed in north-east England by One North East, Natural England and the Forestry Commission.