The money was gained through a partnership bid which included the Isle of Wight Council and the Isle of Wight Economic Partnership (IWEP).
It comes from the South East England Development Agency (SEEDA) under its LEADER programme and will be available to rural-based businesses including those involved in the tourism sector and rural communities.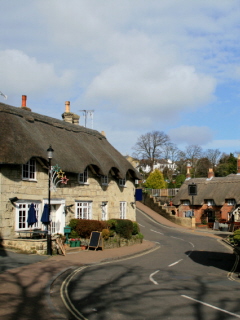 Now the money has been won, the IWEP has been appointed to manage the project locally.
Decisions about which projects should benefit from the programme will be made by a Local Action Group made up of stakeholders with an interest in the rural economy.
Other members included the Isle of Wight Chamber of Commerce, Industry and Tourism; the Isle of Wight Rural Community Council; the National Farmers' Union; Country Land & Business Association.

The money will be available over a six year period and help the council meet the aims of its recently adopted economic strategy.
George Brown, council cabinet member for economy planning and property, said: "I am confident that this sum of money will make a real difference to the island's economy.

He added: "The success in attracting this money shows the real benefit of working closely with partner organisations to achieve maximum benefits to the island.
"This partnership working will now continue to help ensure this new grant money is used to bring maximum benefit to the Islands rural economy and communities."

The island was one of 13 areas to successfully achieve a share of SEEDA's £27 million Leader programme money.
Grants to successful bidders ranged from £1.6- £2.6 million, making the island one of the biggest beneficiaries.

The LEADER programme, part of the Rural Development Programme for England (RDPE), is designed to support a range of schemes to create wealth in rural areas.
Judi Griffin, chairman of the Local Action Group, said the funding would address issues that had put the island's rural businesses and communities at a disadvantage.

"A strategic plan of action will enable us to support agriculture, rural businesses and local people to be more sustainable both economically and environmentally.
"It is vital that this funding and the associated private investment is used to support the ongoing changes which are occurring in the rural economy."
             See also:
                  • £600m rural fund opens for business (8 January 2008)
                  • Partnership seeks to address rural issues (24 April 2008)
                  • Productivity drive targets rural firms (24 October 2007)