Called Landskills East, a new partnership aims to improve access to modern skills and training required by the region's land-based sector.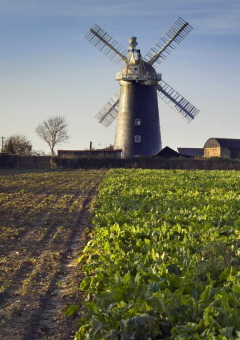 It includes vocational training for employees as well as higher level training for managers and business owners.
The project is funded through the Rural Development Programme for England (RDPE) and managed by the East of England Development Agency (EEDA).
It seeks to improve business efficiency and competitiveness.
EEDA chairman Richard Ellis said: "The importance of skills and training cannot be overestimated, especially in the current economic climate.
"Investment in skills, along with maintaining a focus on the region's key economic sectors of research and development and innovation, will help ensure the East of England is best-placed to capitalise on the upturn when it comes.
"This is one of the key reasons why EEDA asked the skills providers across the region to consider how best to work together to deliver exactly what the sector requires."

The skills aspect of the programme will be managed by Easton College in Norfolk and Lantra, the Sector Skills Council for the environmental and land-based industries.
Working with a range of partners, they will provide expert training provision to rural businesses and respond to the needs of the sector.
Easton College principal David Lawrence said: "I am very pleased that the college has been successful in winning these important regional contracts for managing the delivery of vocational and higher-level skills training throughout the east of England.
"Easton College will be developing a partnership with a range of delivery partners across the region to enable a flexible range of courses where the need is identified."