The centre will be established at Reaseheath College, Cheshire, after the grant was confirmed by the Northwest Development Agency (NWDA).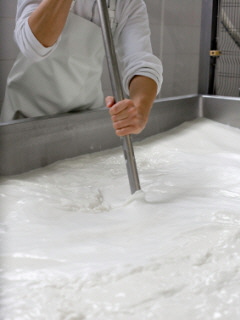 It will provide a pool of experts and state of the art resources so rural businesses can grow through better information and new technology.
Experts will be on hand to support rurally-based businesses across the region – from start-ups to international food manufacturers.
David Hunter, NWDA head of rural development, said the hub would meet the knowledge, innovation and enterprise needs of rural businesses.
"Rural businesses do not have fair access or equal opportunity to the information and resources which can develop their businesses," he said.
"It will also provide real opportunities for development of skills in the food and drink industry, which is vital for the sector to grow and for sustainable rural regeneration to take place."
Incubation facilities will support skills training and open up possibilities for start-up and new businesses.
College principal Meredydd David suggested the investment would result in a cutting-edge facility to help rural industries ride out the recession.
Funding will also cover kitting out and refurbishing of food halls, modern incubation kitchens and an anaerobic digester to reduce waste.
The food halls aim to encourage people towards careers in the food and drink industry and help to increase skills in the region.
They also seek to provide opportunities for food manufacturers and processors to develop and trial new products.
The Learning and Skills Council is contributing £2.9m to the food halls.
Funding will also support two jobs in knowledge and technology transfer - one in agriculture and another in sustainability.
Eleanor Johnson, rural lead at Cheshire West and Chester Council, said the funding would bolster the high level of enterprise among the region's rural communities.
"This facility will make a massive difference," she said.
"It will boost the productivity of our businesses and really help them to withstand the recession."
About 80% of the project activities will benefit companies and individuals based in Cheshire with about 20% benefiting the wider region.