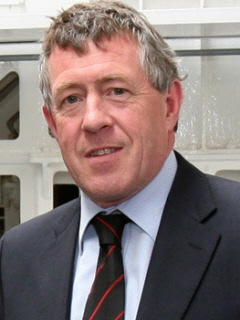 The funding is being allocated to all areas of the country from the Local Authority Business Growth Incentives (LABGI) scheme.
The initiative rewards councils which successfully promote local growth.
Communities secretary John Denham unveiled the additional funding on Monday (15 March).
It was clear that vital public sector support at this time could lessen the impact for struggling families and businesses, he said.
Mr Denham said he wanted councils to help small and new businesses in hard-hit areas that often needed extra support to get through tougher times.
This would enable businesses to hit the ground running as economic growth started to pick up.
"Building economic recovery is the Government's top priority and we firmly believe in the decisive leadership role councils have to play.
"Strong, vibrant, decisive local government is an essential part of our plans to promote growth and cut unemployment while rebuilding the public finances."
In Somerset, LABGI funding has already helped new businesses through the Yeovil Information Centre which provides affordable office space.
And in Aylesbury Vale, it has funded free parking to encourage shoppers to support local business.
The scheme was re-launched last July with a similar £50m grant.
The latest announcement builds on that and takes the total LABGI funding since 2005 over £1bn on top of normal government grants.
Mr Denham said the money would support small and new businesses in areas that "might need a little jump start to get going again".
Local councils were best placed to provide financial support and services to local businesses and communities, he said.
Grants are calculated for 55 sub-regions, and then distributed to local authorities according to population size.
Individual allocations to all 353 individual councils can be found here.
Local authorities and stakeholders are invited to comment on funding allocations and the accuracy of the calculations before 29 March.
Responses can be sent to: This email address is being protected from spambots. You need JavaScript enabled to view it..