A £600,000 project is to test innovative ways of helping rural people back into work.

                  • Countryside 2008: Better for business
                  • Call for support as rural business suffers
Three towns in rural Northumberland will examine ways of overcoming the challenges faced by rural people who want to find a job, change career or start their own business.
Funding is being made available by the One North East regional development agency via the Northumberland Strategic Partnership.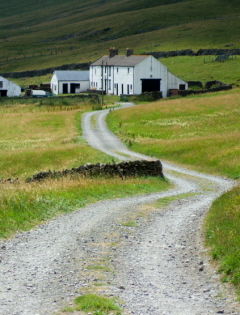 The cash will be used by the county's Removing Barriers to Work Partnership working in tandem with local development trusts.
Electronic notice boards showcasing job opportunities, employment services and transport to work options will be installed in the high streets of Seahouses and Rothbury, following an award-winning pilot in Wooler.
Robin Beveridge, One North East's inclusion and skills partnerships manager, said: "This funding is about being innovative in how we help people in rural areas get the support they need."
Researchers will also test the idea of providing employability services through the development trusts in Wooler and Seahouses.
In Wooler, this will be a local point of contact for anyone trying to find work, training or help to start a business. In Seahouses, the trust will support micro-businesses and provide local training.
Mr Beveridge said: "The challenges faced by many people when they're trying to move into employment are often multiplied for those who live in more remote parts of the region.

Access to transport and childcare, high levels of part-time and seasonal work and greater numbers of smaller employers all made sustaining a rural job more difficult.
Pockets of worklessness in the south-east and rural coalfields areas of Northumberland stem from the decline in traditional industries.
But hardship is also found in and around some market towns and more remote rural areas.
The Removing Barriers to Work Partnership, part of Northumberland County Council, works to improve economic inclusion in these communities.
It does this by bringing together the agencies, organisations and community groups that can help people raise their aspirations and tackle the barriers they face.
This latest project builds on two earlier phases of research, supported by Northumberland Strategic Partnership, to understand and tackle the issues around worklessness in rural areas.
Sandra Brydon, from the RBtW partnership, said it was important thing that the project was led by local people and employers in the community.
"It's about understanding the needs of the area and harnessing its independence and community spirit to come up with solutions for the long-term."
             See also:
                  • Countryside 2008: Better for business (16 July 2008)
                  • Call for support as rural business suffers (16 April 2008)
                  • Countryside is a creative powerhouse (30 April 2008)