RURAL businesses in the West Midlands are being urged to apply for a new grant.
The Rural Enterprise Grant (REG) was launched on 1st October 2008 under the government's Rural Development Programme for England (RDPE).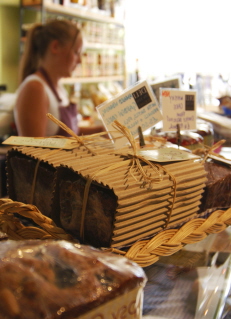 It is a capital grants programme available to farmers and specific rural micro-businesses across the West Midlands region.
The grant can be used to fund small scale diversification and business development projects for the benefit of rural businesses.

Potential applicants can see full details on the Advantage West Midlands website by clicking here.
The Country Land and Business Association, which had lobbied for the new grant, said rural entrepreneurs and farmers should explore the possibilities afforded by the programme.
"Grants like this must not be ignored by farmers and landowners," said CLA regional director Caroline Bedell.
"They are there to help to improve the competitiveness, sustainability of our rural businesses and safeguard and enhance our countryside helping communities to thrive – but often people are not even aware these grants exist.

"The CLA wants all farmers and rural businesses to take advantage of the help that is out there.
"Government initiatives that can help our members sustain successful rural businesses in this difficult economic climate are welcomed."

The regional development agency Advantage West Midlands has a budget of £53 million to deliver the social and economic development elements of RDPE.
The programme is being delivered through a number of activities including small capital grant schemes, strategic investment grants and action plans.
See also:
• Teamwork 'vital' to scheme success (24 March 2008)
• Grants go online in West Midlands (18 January 2008)
• £10m boost for rural West Midlands (5 November 2007)
• Rural zone attracts £13m investment (6 July 2007)
• Regional policy lacks clarity - MPs (7 July 2008)
• Rural areas are 'top for business' (28 May 2007)