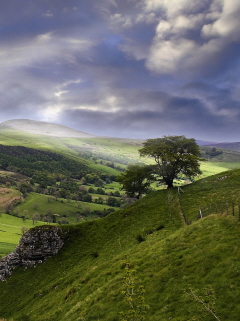 The 16-page document calls on politicians to release the potential of the rural economy.
It was launched by the Country Land and Business Association on Tuesday (21 July).
CLA president Henry Aubrey-Fletcher said: "More needs to be done to enable thriving and profitable rural businesses which in turn will contribute to a stronger national economy."
Barriers to rural business development must be reduced to allow rural Britain to realise its full potential, Sir Henry added.
The best way of achieving this was by proportionality, evidence-based regulation and the use of voluntary approaches.
The full manifesto can be downloaded by clicking here.
It addresses rural sustainable development under three themes:
Enabling rural business
Caring for the countryside
Enjoying our countryside
In particular, the CLA wants the next government to develop polices to tackle the twin challenges of food and environmental security.
Government policies to address these challenges must have a positive impact on the rural economy, the environment and society, it said.
The goods and services delivered by land managers deliver were core to the future of life in Britain.
They included putting food on tables, safeguarding the environment and tackling global warming.
More must be done by the next government to reward land managers for the eco-system services they provid, said Sir Henry.
"We call on the next Government to recognise and support the role land managers play in rural Britain and the rural economy.
"Only by working together can we make the most of our countryside."
The document will be debated during the CLA Game Fair at Belvoir Castle, Leicestershire, on Friday (24 July).