Some 40% of bank branches in the UK have closed since 1990, making it hard for many businesses to access the services they need – particularly in rural areas.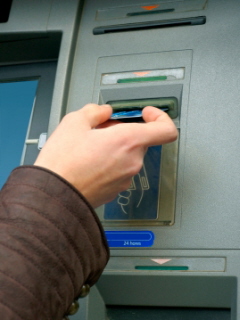 The
Federation of Small Businesses
(FSB) has now lent its support to the
Campaign for Community Banking Services
.
The campaign is a coalition of 25 national organisations concerned about bank branch closures, financial exclusion, community sustainability and the environment.
A recent FSB survey found that only 70% of small businesses are satisfied with their bank.
FSB financial affairs chairman Mike Cherry said: "Nearly two thirds of small businesses need to visit their bank at least weekly and one in ten do so every day.
"These small businesses generate over 50% of UK GDP so a comprehensive network of bank branches is essential."
Mr Cherry said branch closures not only added considerably to carbon emissions, but also increased small business costs.
"Small businesses would be able to do more for the environment if they didn't have to drive for miles to reach their nearest branch."
"The FSB continues to support the Campaign for Community Banking Services and will keep up the pressure on the banks to keep branches open in support of sustainable local communities."
See also:
• £5.4m boost from free bank machines (1 November 2007)
• Banks urged to share branches (4 June 2007)
• Rural areas 'are top for business' (28 May 2007)