ENVIRONMENT Secretary Hilary Benn has asked for further evidence on ways the economic downturn is affecting rural communities.
• Downturn 'hits rural areas hardest'
• Credit crunch threat to affordable homes
Mr Benn has requested fortnightly updates on the economic situation from the Commission for Rural Communities, the government's rural watchdog.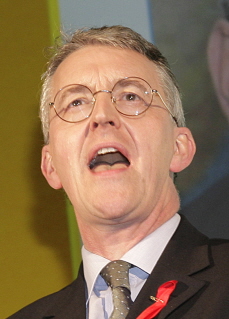 The commission has been asked to provide evidence about the impact of the downturn on rural businesses, employment and households.
A commission spokesman said: "We would be pleased to receive evidence for these reports from rural and economic organisations."
Regional and local authorities, professional and trade associations, housing associations and other groups operating in rural England are also being asked to submit evidence.
Suggested information includes findings from local surveys; anecdotal evidence and commentary, examples of harmful and positive impacts; and proposals for action.
Once received, the commission will pass the evidence to Mr Benn who will use it to put the rural voice and needs to the National Economic Council.
The council was set up last month by Prime Minister Gordon Brown to help people and businesses deal with the current economic uncertainties.
It seeks to coordinate efforts to help families deal with the increased cost of living, and help ministers decide investment in education, skills, science and infrastructure.
This is the second thime the government has asked for evidence regarding the impact of the credit crunch.
Earlier this summer, the commission submitted evidence to an independent study commissioned by local government minister John Healey into the implications of the slowdown.
Once again, rural evidence should be sent to Louise Rixham at This email address is being protected from spambots. You need JavaScript enabled to view it..
                  See also:
                       • Downturn could affect affordable housing (27 October 2008)
                       • Rural residents 'are spenders not savers' (22 October 2008)
                       • Countryside bears brunt of credit crunch (1 October 2008)
                       • Credit crunch 'hits rural areas hardest' (8 August 2008)
                       • Rural life 'better in south-east England' (6 May 2008)
                       • Call for support as rural firms struggle (16 April 2008)
                       • Councils need 'more support for homes' (8 April 2008)