The Forum of Private Business said firms needed help to survive the credit crunch, especially in north-west England.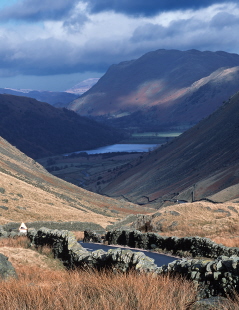 Business failures in the region soared by 21.4% during the first quarter of 2009 compared to the same period last year
.
The total number of firms which failed in the UK went up by 9.1%, according to the latest report by Equifax.
"This latest data indicates that north-west businesses are suffering more than most," said Phil Orford, FPB chief executive
The government recently increased taxes for small businesses knowing the country was experiencing a credit crunch, he added.
"As a result, the region's small businesses will now have to fight harder than ever to remain profitable."
Other regions with a big increase in business failures were the East Midlands (up by 20.9%), Yorkshire and Humber (20.3%), the north-east (18.2%) and the West Midlands (13.1%).
Smaller increases were experienced in the south-west (4.9%) and East Anglia (2.1%).
In comparison, the failure rate in London rose by 13.9%.
Neil Munroe, external affairs director with Equifax, said the credit crunch would make it harder for firms to get funding to pay off debts and bolster cash their flow.
"There are tough times ahead and it is clear that firms need to do more than ever to secure the future of their business and protect themselves from the risk of failure.
"It only takes one customer going bust to jeopardise a business, but careful monitoring today can reduce the threat of bad debt tomorrow."
The transport and communications industry was hit hardest, with a 16.3% increase in the number of businesses in that sector failing.
Other industry sectors which saw a rise in failures included construction (11%), retail (9.1%), services (8.3%) and wholesale (4.3%).
But the number of failures in the manufacturing sector fell by 2.8%.
See also:
• Flagship rural project to close its doors (20 March 2008)
• £600m rural fund opens for business (8 January 2008)
• North-west has say on rural proposals (19 November 2007)
• Longest trail 'will boost rural economy' (11 July 2007)
• Region to exploit natural economy (15 June 2007)