Applications must be processed faster to help rural firms ride out the recession, said the
Country Land and Business Association
.
The call came as a raft of business grants were confirmed for the rural West Midlands.
CLA regional director Caroline Bedell said: "Any plan to help rural businesses during the recession is welcome. This grant funding could be the type of cash injection many rural areas need.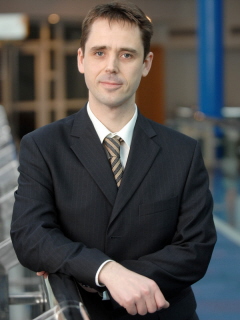 "However, our concern is, that in too many cases, it can take months for grant applications for rural development programmes to be decided on.
"What is required is a fast-track approach where those who need grants can actually receive them in a timely fashion that will help negate the impact of the recession."
Regional development agency Advantage West Midlands hopes its new call for bids to a special business fund will bolster the area's rural economy.
Grants are being delivered as part of the Rural Development Programme for England (RDPE).
This latest initiative broadens the range of activities funded under the agency's Strategic Investment Grant (SIG) scheme.
It seeks to improve the competitiveness of the agricultural and forestry sector, and improve the quality of life and economy of rural areas.
Launched last summer, the SIG scheme has seen just under £1m of funding awarded to businesses in the region.
Having listened to the region's businesses, Advantage West Midlands now hopes to further meet their needs by extending the grants.
Grants of £62,500 and above can be awarded to large scale and collaborative projects covering a range of food, farming and forestry enterprises.
Paul John, the agency's director of European programmes,  said: "We have been able to develop and make available a whole new range of activities that increase the level and type of support we can offer.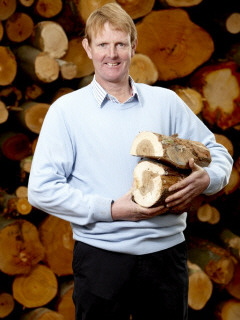 "The grants available through the RDPE Programme really can make a difference."
Rural business interested in receiving this help should contact their local rural hub, the agency's European programme management team or visit the agency's website.
One business that benefitted is Herefordshire-based Certainly Wood. It received a £380,000 SIG grant to provide storage and processing facilities.
This enabled it to double its capacity of kiln drying, and meet the significant demand for kiln dried wood.
The company is also looking to develop biomass production from within the farming business to provide fuel for the kiln.
This will increase the sustainability of the operation, and improve overall efficiencies within the yard.
Marketing director Nic Snell said: "This grant has had a huge impact on our business, enabling us to significantly develop at a faster rate.
"We are delighted with the new kilns and to be running them on our wood waste is fantastic and is helping us to meet the ever-increasing demand for high quality firewood."
A total of £55m is available to the West Midlands through the RDPE.
For more information on the SIG bidding opportunities click here.