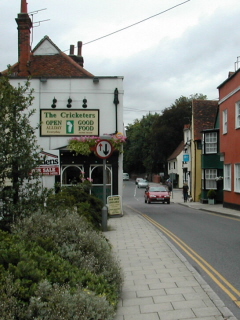 A £2.6m government fund for high streets hit by the downturn was cautiously welcomed by town leaders.
The cash is the second stage of a "Real Help Now" initiative to help some of the hardest hit town centres reopen or re-use empty shops.
Funds from the first stage mostly went to large cities.
But one third of this new fund will go to rural local authorities.
Fifty local authorities have each been given £52,632 to spend on town centre improvements.
But it remains to be seen how many market towns benefit, suggested Chris Wade, chief executive of Action for Market Towns (AMT).
"Smaller towns will have to make their voices heard within their local authorities to make sure they are allocated some of the funds."
The AMT charity was ready with support and services to help towns make the most effective use of the cash, said Mr Wade.
Successful projects and pointers to advice and support were included in the Prosperous Places section of the AMT website.
The site also contains information to inspire and give practical help to towns, including the policy background and case studies.
AMT has also published a draft policy position statement on Prosperous Places and is looking for feedback from members before it is finalised.
Interested parties can download the draft statement by clicking here (52kB Word file).
To see if your local authority is one of the 50 to benefit from the government fund, click here (175kB Word file).