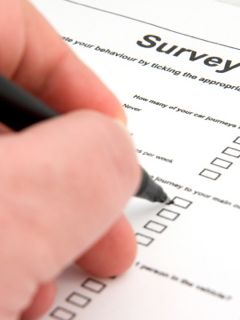 Rural residents and business owners in nearby villages are being targeted by Peterborough City Council and the Greater Peterborough Partnership.
The partnership hopes to ensure the city is the urban centre of a thriving sub-regional community of villages and market towns.
As part of this aim, local people are being asked to participate in a survey designed to support efforts to stimulate the rural economy.
The survey consists of two parts.
The first asks for residents' opinions and thoughts local communities and employment habits.
It also looks at local employment opportunities and infrastructure seen as essential to accommodate growth.
The second part of the survey looks at barriers to rural business growth.
Owners and managers of rural businesses are being asked to comment on the obstacles they believe prevent rural economic development.
Once the results of the survey have been collected, they will be collated and analysed.
The views of residents and business owners will then be used to develop a new rural economic strategy.
For more information, call Michael Kelly at Peterborough City Council on (01733) 864307.