CONFIDENCE in the rural economy is higher than in the economy as a whole, reveals a new indicator.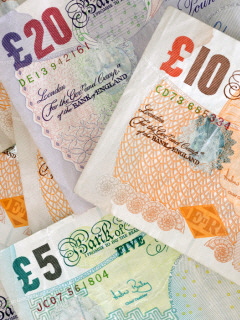 Only 5% of rural entrepreneurs have no confidence in the rural economy over the next six months, according to the Rural Economy Index (REI).
The figure compares to 42% who have no confidence the economy in general
Furthermore, 50% of rural entrepreneurs expected their firms to perform according to plan.
In fact, 16% expected their rural business to perform even better, with potential for growth over the next three to six months.
The index was developed by the Country Land and Business Association, which surveyed 100 rural entrepreneurs across England and Wales.
Dr Charles Trotman, CLA head of rural business development, said the aim was to gauge the level of confidence in the rural economy.
"Every quarter, we will survey 100 rural business members from a wide spectrum of businesses and regions, giving an up-to-date indication of the economic state of the rural economy."
The CLA decided to launch its own quarterly economic indicator to highlight the contribution of rural business to the nation.
The rural economy was often overlooked, said Dr Trotman, even small businesses in the countryside were the backbone of the economy as a whole.
Only 66% of respondents said they were "not very confident" or had "no confidence at all" in the rural economy compared to an expected 97% when asked the same questions about the economy in general.
But many rural businesses are feeling the pinch.
One unnamed business owner said government initiatives to revitalise the economy were having little effect.
Another respondent said: "Companies need money to develop people and learn to manage and diversify and strengthen their existing business."
Entrepreneurs surveyed were also asked what they believed were the main obstacles to economic stability.
Responses included loss of income, poor cash flow, red tape and increased government legislation for employers, shortage of building materials, low commodity prices, and consumer spending levels.
Business owners also called for a curb on high rates of interest levied by credit card companies, a further reduction in VAT to just 5%, lower taxes to boost consumer confidence and a freeing up of borrowing for businesses and home buyers.