Councils across the country are embarking on a series of initiatives to help firms endure some of the most difficult economic conditions for a generation.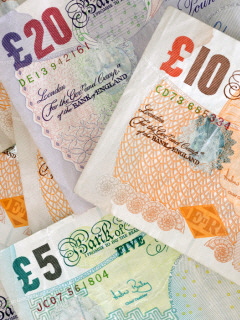 In north-west England, Lancashire County Council has unveiled plans to offer small, competitive loans to businesses that have been turned away by banks.
Regional Minister Beverley Hughes said public bodies should flex their financial muscles to help local businesses.
"Our challenge today is to make sure that this economic setback is as short lived, shallow and limited in scope as possible," she told a conference of public sector leaders.
"We face a clear choice as to how we can achieve this. We can either shoulder collective responsibility and take action - or do nothing and hope for the best."
In south-east England, East Sussex County Council is examining ways of encouraging small and medium enterprises (SMEs) to chase council contracts.
The authority spends about £350m procuring goods, works and services very year. It wants to ensure SMEs have a fair chance of winning its business.
David Tutt, chairman of the council's audit and best value scrutiny committee, said: "In the current economic downturn, local businesses are really being hit hard.
"This review will enable us to find out if small and medium sized firms are now finding it easier to win contracts from the Council or whether we could do more to help."
In Yorkshire, one-to-one support for local people starting or running a business is being made available at a series of drop-in sessions in libraries across the county.
The free one-to-one business clinics for local people are being hosted by North Yorkshire County Council in partnership with Business Link Yorkshire.
Advisers are offering help on a range of potentially daunting issues including registration, legislation and tax.
Council deputy leader Chris Metcalfe said: "Libraries act as an excellent meeting place for businesses in the local community and these drop-in sessions will be most timely - a great support in these challenging times."
In East Anglia, the Cambridgeshire Together partnership is examining a range of measures to help local people and has launched a Weather the Storm website which signposts people to advice on a range of issues.
Partnership members include a number of local authorities, public service providers and representatives from the business and voluntary sectors.
Peter Brown, Cambridgeshire County Council's cabinet member for the economy, said he believed the county would not be as hard hit as some areas.

But he warned: "Many residents and businesses will feel the impact of the economic downturn and we want to put measures in place to support them."