RURAL households have higher gross incomes than those in urban England - but rural poverty is increasing.

Average household disposable income before housing costs in rural England is £21,500 compared to £19,500 in urban areas, says the document.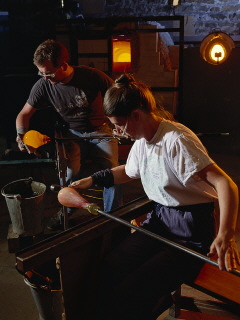 The annual report, which is prepared by the
Commission for Rural Communities
, was published on Wednesday (16 July).
Some 18% of households in rural areas were below the poverty line in 2007 compared to 19% in urban areas, it says.
But when housing costs are taken into account, the rural percentage rises to 19%.
Many people in sparse rural areas are on low incomes similar to those in urban areas.
Between 2004/05 and 2006/07 poverty is increasing faster in rural households than urban households ─ 3% compared with 1%.
While people living in rural areas, on average earn more than those in urban areas, wages for jobs located in rural areas are lower than for urban areas.
Rural wages are lowest in peripheral areas such as Northumberland and Cornwall - the difference is explained in part by commuting patterns.

Turnover per worker by business tends to be lower in rural areas, with the highest turnover rates found in London, the Home Counties, and some major cities.
In 2007, the most rural districts supported the highest rate of employment nationally, with 78.2% of the working age population there in work, education or government-approved training.
The average employment rate declines with increased urban character of areas.
Self-employment has also increased nationally but again rural has outperformed urban England, with over 850,000 representing 11.7% of the rural population.
Employment in agriculture has fallen by about 7% since 1999 and by 39% for full-time farm workers.
For the knowledge intensive business sector there have been increases in employment of up to 22% in remote rural areas between 1998 and 2005.
Rural districts supported a growth in new firm formation of 2.7% between 1998 and 2006, while in urban boroughs new registrations declined by 2.3%.
In 2006 new firm registrations in core cities and principal urban areas slightly exceeded 80,000, compared with just under half this number in our most rural districts (80,325 Urban; 39,995 Mixed; 39,005 Rural).
Rural areas in 2006 supported more than the national average share of workplaces in energy and utilities (41.4%), construction (28%), transport and communications (24%) and manufacturing (23.6%).
Of the 19,289 additional workplaces between 2003 and 2006 in rural areas, 79% were to be found in the banking, financial and insurance sectors.
By 2006, workplaces in these sectors made up close to one third of all workplaces in rural areas, marginally less than their share of urban firms.
See also:
• Call for support as rural business suffers (16 April 2008)
• Countryside is a creative powerhouse (30 April 2008)
• Flagship rural project to close its doors (20 March 2008)
• £600m rural fund opens for business (8 January 2008)
• North-west has say on rural proposals (19 November 2007)
• Longest trail 'will boost rural economy' (11 July 2007)
• Region to exploit natural economy (15 June 2007)