LANCASHIRE rural entrepreneurs who want to expand their businesses can now receive help from Lancashire County Council.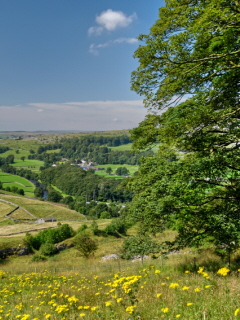 Grants through the Rural Lancashire Development Fund are being offered by the council's economic development department
Lancashire County Developments Limited
.
The project started on 1 October and runs through to 31 March 2009, but resources are limited so applicants are advised to apply as early as possible.
It is likely to be seen as a much-needed boost for entrepreneurs in the county following the closure of Lancashire Rural Futures partnership earlier this year.
Any individual, group or business located in rural areas of Lancashire County Council's administration can apply to the new fund.
Applicants will need to show how their idea will benefit rural Lancashire either by developing vocational skills, new or improved products and services, marketing, diversifying or providing better access to services for local communities.
County councillor Niki Penney, chair of Lancashire County Developments Limited, said the local authority was keen to help people in rural areas develop their ideas.
"We have run similar projects before which have proved to be very popular in engaging with enterprising Lancastrians.
"These projects not only benefit businesses and communities but also Lancashire as a whole in terms of increased economic growth and employment opportunities."
Up to 100% of the projects costs can be provided by the fund with a maximum of 50% offered as a grant and the remainder as a loan.
Further details are available by calling Matthew Wadsworth on (01772) 536600 or by emailing This email address is being protected from spambots. You need JavaScript enabled to view it..
See also:
• Flagship rural project to close its doors (24 March 2008)
• £600m rural fund opens for business (8 January 2008)
• North-west has say on rural proposals (19 November 2007)
• Longest trail 'will boost rural economy' (11 July 2007)
• Region to exploit natural economy (15 June 2007)