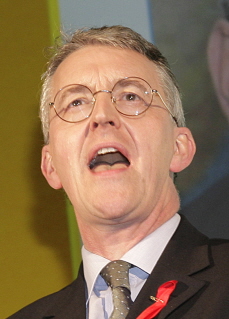 The call by the Country Land and Business Association follows news that Defra's departmental budget could be slashed by £1billion over the next three years.
Expected cuts to the Forestry Commission and the Environment Agency could put climate change and renewable energy projects on hold, the CLA warned.
"This is very bad news for the countryside," said CLA president, Henry Aubrey-Fletcher.
"If action on climate change is stalled because of financial cuts, it will be a serious indictment of a government which has committed itself to meeting the challenge head on."
The cuts could also mean more fly-tipping in the countryside because there would be no money to tackle its cause," said Mr Aubrey-Fletcher.
"The Minister must meet with the industry as a matter of urgency to try to determine a way forward which will do least damage to the countryside and its communities."
Mr Benn called a crisis meeting of Defra ministers earlier this week.
An ongoing financial shortfall at the department has been blamed on the bungled introduction of a new subsidy system for farmers.
The European Commission has already fined Defra £63m over the delayed introduction of the 2005 single payment scheme.
Further penalties of almost £300m are expected.
The overspend has been made worse by the need to fight a series of animal disease outbreaks – including foot-and-mouth, bluetongue and avian flu.
It is believed that the Forestry Commission and Environment Agency will bear the brunt of any budget cuts.
Natural England, the government's landscape agency, could also see funding curbed.
             See also:                            
•
Tories lambast Defra's performance
(5 December 2007)

•
Ministers told to rural-proof policies
(27 November 2007)
•
Government 'disregards' rural issues
(9 November 2007)
•
Tory blueprint to 'rebuild rural trust'
(13 September 2007)