The call came after a specialist digital media company secured £30,000 to transform its rural production facility into a high specification studio of London standards.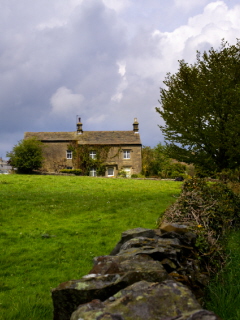 Based at Borrowby, near Thirsk, Dependable Productions benefited from the funding courtesy of the Yorkshire Forward development agency's Rural Enterprise Investment Programme.
The funding  which has turned co-founders Lucy and Richard Critchlow's dream of developing a Yorkshire based, Soho-style cutting edge production service into a reality.
The couple, who both have TV production backgrounds having worked at the BBC, renovated a disused barn into a state of the art studio incorporating office space, editing suite and green screen studio facility.
Now Dependable Productions provides TV and digital media to the corporate, public and broadcast sectors.
"Our new production facility has increased our ability to provide a high quality service to clients both within the region and the UK," said Mr Critchlow.
"The quality of our new facility in North Yorkshire now matches the quality of the product we offer. We can now invite clients to participate in the post production process which we couldn't really do when we were based at home."  

Business has increased since receiving the grant.
The company has produced a number of promotional DVDs as well as radio sessions featuring musicians Paul Weller and Travis
More projects are in production, including one that brings together all Yorkshire and Humber local authorities and also work for Durham County Council.
The Rural Enterprise Investment Programme, which is part of the Rural Development Programme for England, aims to grow the region's rural businesses.
Jointly funded by Defra and the European Union, it is managed by Yorkshire Forward in the region.
Tom Riordan, Yorkshire Forward's chief executive, said: "I would urge other rural businesses to take advantage of the Rural Enterprise Investment Programme.
"More than 80% of our region is rural, so it is vital that we support the growth of businesses in our rural communities if we are to grow the region's economy as a whole."
Over the past year, Yorkshire Forward has created and safeguarded more than 25,456 jobs, assisted 35,165 people in skills, created 1,231 businesses and attracted over £1bn in investment.