The fund, which will be split into 12 regional tranches of £250 million each, follows a government decision last month to restructure its investment in the Royal Bank of Scotland (RBS) and its subsidiary Natwest.
Money will be delivered through a range of mechanisms, including recently-announced Enterprise Finance Guarantee and European Investment Bank funding, in addition to traditional lending.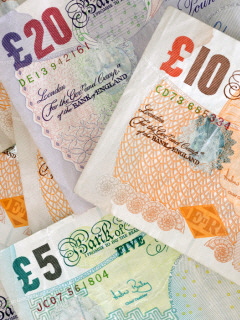 It will include loans with repayment holidays and the option to raise cash against business assets.
The Forum of Private Business (FPB) said it hoped many small business customers would now be able to access adequate levels of finance to preserve their cash flow and allow them to plan for the future.
"The bank's proposal is that regional managers will be able to make local money available to small businesses quickly and efficiently," said FPB chief executive Phil Orford.
"The regional directors of RBS and Natwest will have autonomy to allocate and fully utilise the funding. This is likely to be a significant step towards restoring the dynamic working relationships that once existed between businesses and their local managers."
Lending had dried up because of the tendency of UK banks to believe small businesses were risky propositions, said Mr Orford.
The bank had moved to decentralise this lending so businesses were judged by bank managers who understood and developed relationships with local markets.
Mr Orford said: "Should this initiative deliver, it will provide a significant financial impetus to the recovery of the economy."
Regional directors from RBS are expected to work closely with regional development agencies across the UK to ensure a range of loans are available to businesses across different sectors.
The move comes after the government agreed to convert the Treasury's preference share investment in RBS to ordinary shares.
The aim was to support stability in the financial system, provide continued protection for savers, depositors, businesses and borrowers, and safeguard the interests of the taxpayer.
The agreement enabled the bank to maintain and increase its support for the economy by facilitating £6bn more lending to businesses and homeowners, over and above its existing commitments.
 
In return, RBS agreed to maintain competitively-priced lending to homeowners and small businesses at 2007 levels or above for the next three years.