The
Lancashire Rural Futures
partnership has helped rural businesses develop new opportunities for nine years since it was set up as the Bowland Initiative in 1999.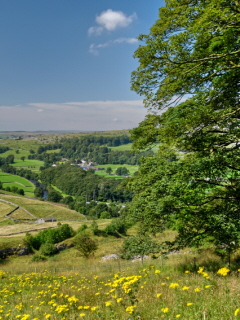 In that time, the intiative has created and safeguarded more than 1200 jobs and facilitated the investment of over £26million into rural Lancashire.
Principle recipients are frequently farming businesses although other rural enterprises and community projects are also often eligible for assistance.
But the project will close its doors on 31 March 2008 which is when its funding expires from the Lancashire Economic Partnership.
The decision is a blow for the region which has been at the forefront of rural regeneration.
Stakeholders were informed in an email sent by John Welbank, Lancashire Rural Futures' programme manager, on Wednesday (19 March).
"We were unable to secure sufficient resource to continue the operation through to the point where new program funding would have been available," he said.
The partnership project had hoped to secure additional funding from the new Rural Development Programme for England (RDPE).
But delays of over two years in implementation mean the RDPE is unlikely to be launched in Lancashire until Jan 2009.
It is understood that both Lancashire County Council and Business Link Lancashire had offered almost half the funding required to keep the project going.
But it is believed that their offer was dependant on the project securing match-funding from the North West Regional Development Agency.
Mr Welbank said the agency had declined to assist.
"We understand the refusal was based on the fact that Lancashire Rural Futures does not fit within the agency's 'business simplification agenda'," he said.
Employees of Lancashire Rural Futures would be made redundant on 31 March although a skeleton staff would see through existing contracts, Mr Welbank added.
"The service has been delivered through a real partnership approach and it is our regret that this partnership will now break up," he said.
Nobody at the North West Regional Development Agency was available for comment.
See also:
• £600m rural fund opens for business (8 January 2008)
• North-west has say on rural proposals (19 November 2007)
• Longest trail 'will boost rural economy' (11 July 2007)
• Region to exploit natural economy (15 June 2007)