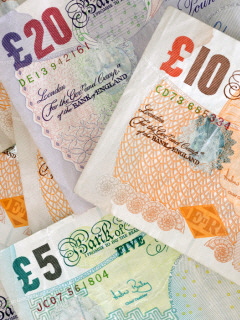 Businesses in rural England have seen some welcome stability return, according to the Commission for Rural Communities.
There are some signs of improvement and some confidence and cautious optimism appears to be returning, it says.
But the recovery remains fragile and is not uniform across all sectors.
The external business environment remains tough, states the commission's latest report on the rural impact of the downturn.
"Customer demand is weak. Business turnovers are down. Business insolvencies have been recently decreasing, but remain higher than a year ago."
The document is the 10th of the commission's regular recession reports to the Department for Environment, Food and Rural Affairs.
It covers up to the end of 2009 and looks at the impact of the recession on rural businesses and communities.
The full report can be downloaded here.
Survey data suggests rural firms are performing slightly better than their urban counterparts in weathering the initial impact of the recession.
Rural businesses have seen slightly fewer insolvencies.
Rural firms also appear to be faring well accessing the government's Enterprise Finance Guarantee Scheme (EFGS) and Business Payment Support Service (BPSS).
But the road to recovery is likely to be long and hard.
"Rural businesses appear to be less likely than their urban counterparts to be anticipating a quick return to growth," says the report.
"Rural businesses are less likely to be anticipating a growth in turnover and are less likely to be expecting to increase their staff numbers in the next 12 months."
The impact of the recession continues to be felt in business decisions on investment, finance, spending and staffing, the document warns.
Access to business lending remains difficult and is a key concern for many businesses – especially smaller firms and individual traders.
This appears to be deterring smaller businesses from applying for loans.
It has also fuelled concern over deteriorating relationships between local bank managers and clients as more decisions are taken centrally.
"This is a concerning trend for smaller businesses and businesses in more remote areas," says the report.
The document also pinpoints marked differences in economic performance between sectors.
Tourism had a strong summer during 2009 and livestock farming appears buoyant, it states.
But construction, retail and other sectors dependent upon consumer spending remain weak.