Chancellor Alistair Darli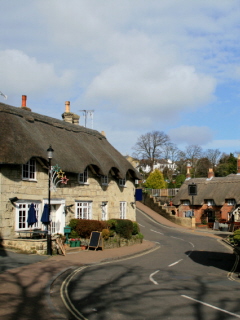 ng is expected to make the announcement in his Pre-Budget Report (PBR) in November.
The move will hit an estimated 60,000 property owners who let out second homes – many of them in rural areas – for a large part of the year.
Changes are expected to take effect in April 2010.
The tax change could force thousands of owners to stop letting out their second homes, with devastating consequences for the tourist trade.
The Country Land and Business Association said the knock-on impact of the legislation could cost the tourist industry £200 million a year.
Worst-hit would be rural areas with high concentrations of second homes, it warned.
This included south-west England, the Lake District, the rural West Midlands and parts of Wales.
Caroline Bedell, CLA West Midlands director, said the changes could put off people from renting out second homes in rural areas.
"We know the government has a large hole in their coffers to fill, but they shouldn't be doing it at the expense of small businesses that are part of the country's heritage."
Currently, under the furnished holiday letting scheme, landlords renting holiday homes are treated as traders rather than investors as long as properties are furnished.
Homes must also be available to rent for at least 140 days a year, and rented out for at least 70 days a year.
Owners can then offset the cost of furniture and fittings – often thousands of pounds each year – against earnings.
They also pay a reduced capital gains tax when they sell, enjoy some inheritance tax benefits and count earnings when calculating pension relief.
Trading losses can be written off against other income, which reduces the amount of income tax they pay.
But following the changes such landlords will be classified as investors and the tax breaks will be taken away.