The region's Rural Regeneration Zone covers swathes of Herefordshire, Shropshire and Worcestershire.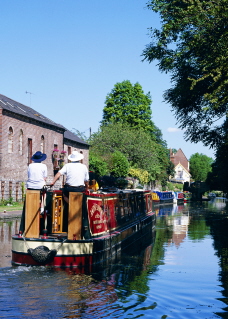 The website – at
www.ruralregenerationzone.co.uk
– includes facts about the zone's drive to deliver a programme of economic regeneration.
It includes details of Nexus Small Grants, which focus on improving access to services and facilities for rural communities.
The regeneration zone, which is funded by Advantage West Midlands, brings together partners from the public, private and voluntary sectors to develop.
Partnership team leader Ray Flynn said the site had been designed to ensure the work of the regeneration zone was showcased in the best way possible.
Anyone considering a grant application should be able to find the information they needed by a simple click of a mouse.
"We are confident the user-friendliness of the website will allow people in the region to connect with it, and see how they, and the communities they live and work in, may benefit from the work of the RRZ in some way."
The aim is to implement a programme of economic regeneration that achieves a lasting change for those who live and work in the area.
Other available grants include the Redundant Building Grant Scheme, where derelict buildings are "recycled" for commercial use.
Elsewhere, there is a breakdown of the Zone Implementation Plan explaining the zone's objectives for driving forward economic regeneration up to 2010.
See also:
• £10m boost for rural West Midlands (5 November 2007)
• Rural zone attracts £13m investment (6 July 2007)
• Regional policy lacks clarity - MPs (7 July 2008)
• Rural areas are 'top for business' (28 May 2007)