Rural affairs secretary Hilary Benn said he wanted to help firms during the economic downturn.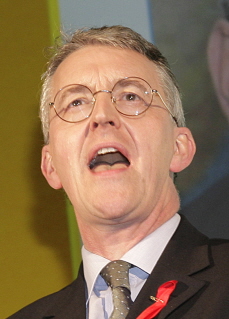 The measures will see funding limits raised under the government's Rural Development Programme for England (RDPE).
Regional development agencies will be allowed to raise the funding limit on a range of grants from 50% to 100%.
The changes is aimed at diversification into non-agricultural businesses and small rural enterprises which want to start up or expand.
Mr Benn announced the measures on Thursday (30 April).
"I want to make it easier for rural businesses to benefit from rural development funding in this economic downturn," he said.
"Many businesses are finding it hard to get credit or finance from the private sector in the current climate.
"They need to be able to benefit fully from help that is available from the government."
But not all projects falling into relevant categories will be 100% publicly funded.
Regional development agencies use an appraisal process designed to ensure that the business is viable and the project will offer value for money.
Grants are awarded at the rate necessary to ensure that projects being supported can be successful and provide value for money.
Now Defra will seek approval of the proposed changes from the European Commission so they can be implemented as soon as possible.
But this is seen as a formality.
Mr Benn has also asked the Commission for Rural Communities whether additional help might be needed for recession-hit rural areas.
The Country Land and Business Association said the process of administering grant funding must be speeded up to help rural businesses survive.
CLA President Henry Aubrey-Fletcher said: "If this is going to work, it has to be done efficiently and quickly.
"Our concern remains that in too many cases, applications for grants under rural development programmes can take months before a decision is made.
"What is required is a fast-track approach where those who need grants can actually receive them in a timely fashion that will help negate the impact of the recession."
But the East of England Development Agency (EEDA) said the financial aid would help rural businesses through the downturn.
Agency chairman Richard Ellis said: "This is good news for rural businesses.
He added: "This gives us greater flexibility when awarding grants.
"Projects that can demonstrate a need for the higher level of funding can now be considered."

The funding would make it easier for rural businesses to capitalise on opportunities presented by new emerging sectors, such as renewable energy.