Prime Minister Gordon Brown asked the Commission for Rural Communities to look at ways the rural economy could be strengthened following the foot-and-mouth outbreak and widespread flooding this summer.
The report by the government's rural watchdog was initially expected to be presented to Downing Street last month. But it is not now expected to be finished until January.
The timetable has been extended so commission chairman Stuart Burgess can take further advice from rural stakeholders.
Dr Burgess believes tailored government action can help the rural economy contribute further to the wellbeing of rural residents and the countryside.
Although he was not expected to undertake a formal consultation on his views, the commission has now asked for input from rural stakeholders.
In an open letter published on its website, the commission says it would welcome views on four key questions and challenges: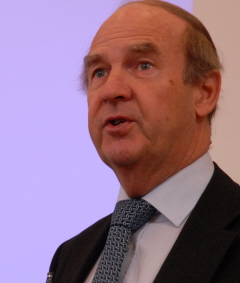 •
Inspiring tiers of government to recognise the contribution of rural economies and their further potential.
• Creating investment approaches that ensure a fair deal for rural communities.
• Providing distinctive measures to boost innovation and the knowledge economy in rural areas.
• Enhancing opportunities for rural communities to provide, participate in and benefit from service provision or offset dis-amenities of some developments
Delaying the final report will enable be prepared alongside two separate reviews into the impact of the summer floods and the handling of the foot-and-mouth outbreak.
The Flooding Lessons Learned Review is being led by Sir Michael Pitt, chairman of the South West Strategic Health Authority.
It is seeking views from those involved in the floods, including affected residents, the emergency services, business and professional associations.
Meanwhile, the Foot And Mouth Review is being led by Dr Iain Anderson. It is examining the government's response to the outbreak.
The commission believes the government should ensure its policies towards economic regeneration are accessible and appropriate for rural as well as urban areas.
See also:
• Businesses seek virus compensation (13 November 2007)
• Government 'disregards' rural issues (9 November 2007)
• Call for evidence on rural economy (17 October 2007)
• £12.5m for foot-and-mouth farmers (8 October 2007)
• Watchdog to probe summer of misery (19 September 2007)