RURAL leaders have welcomed the announcement of a one-year exemption on empty business property rates.
The government decision - aimed at helping small businesses through the financial crisis - was announced on Monday (24 November).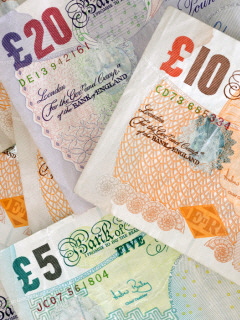 Chancellor Alistair Darling said properties with rateable value of £15,000 or less would be temporarily exempt from empty property tax for the 2009-10 financial year.
Temporarily increasing the threshold for empty property relief would help small firms meet their running costs, he said.
The announcement was welcomed by the Country Land and Business Association which said the exemption should be made permanent.
"This is what the CLA has been calling for," said CLA president Henry Aubrey-Fletcher.
"We would urge the Government to make it permanent to provide reassurance and stability on a long-term basis for investors in rural business properties for let, especially those with extended borrowings."
Small and medium businesses formed the backbone of the economy, said Mr Aubrey Fletcher.
"In this difficult financial time, they are in need all the help they can get."
Analysts are continuing to analyse the impact of the government's Pre-Budget Report and other measures to minimise the impact of recession.
The exemption covers an estimated 70% of all empty properties.
                  See also:
                                • Experts assess rural impact of slowdown (21 November 2008)
                                • Call for evidence of economic downturn (6 November 2008)
                                • Downturn could affect affordable housing (27 October 2008)
                                • Rural residents 'are spenders not savers' (22 October 2008)
                                • Countryside bears brunt of credit crunch (1 October 2008)
                                • Credit crunch 'hits rural areas hardest' (8 August 2008)
                                • Rural life 'better in south-east England' (6 May 2008)
                                • Call for support as rural firms struggle (16 April 2008)
                                • Councils need 'more support for homes' (8 April 2008)