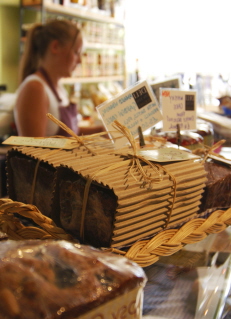 As Britain strives to recover from recession, many rural business owners remain confident about their enterprise's future.
A significant number are planning growth and new business ventures in the near future, suggests a study.
The fortunes of rural businesses over the past decade in north-east England are examined in a report published by Newcastle University's Centre for Rural Economy (CRE).
It shows that 44% of people running today's rural businesses are either returning to the region or relocating, emphasising the role incomers play in the rural economy.
But with only one third saying they actually moved with the intention of starting their business within a couple of years, the results suggest relocating to a rural area actually inspires many people to become their own boss.
The Rural Business Survey aims to help policy makers, practitioners and researchers understand the challenges faced by rural businesses.
A full copy of the report can be downloaded here (638kB pdf).
The main motivation given for starting a rural business was the need to generate a main or secondary income, but life/work balance, taking on a new challenge and exploiting a market opportunity were also key drivers.
"Surveys like this are critical to improving our understanding of the key changes taking place in the rural economy," said Dr Jane Atterton, who carried out the research with her colleague Arthur Affleck.
"Improvements in IT, particularly broadband provision, have enabled many more people to work from home. This shows the importance of high quality communications infrastructure for future business development,"
Respondents cited good communications, a beautiful environment and close proximity to customers and suppliers as plus points. But others cited inadequate transport and poor communications as a serious disadvantage.
Some 88% of those who responded to the survey were sole traders or ran micro businesses, predominately working in accommodation, retail, information, communication or professional activities.
There is also evidence of increasing diversification among rural businesses, with 44% of those questioned having a secondary activity running alongside their main business.
This has been partially stimulated by successive rural development programmes, says the report.
Future support must recognise that such activities had a positive effect on individuals, households, supply chains and rural communities, it recommends.
The survey was part-funded by One NorthEast, the Northern Rock Foundation and Newcastle University.
It highlights the older age profile of rural business owners, with more than 60% of respondents over 50 years old.
"Planning and economic development policies and programmes need to encourage and enable younger people to live in the countryside and create new businesses," said Dr Atterton.
"But at the same time it's essential that the right level of support is available for those older people who choose to remain in the workforce for longer as they have a great deal to contribute to rural economies."
It's not all a bed of roses for rural business owners, however.
Some 20% said they regularly woredk more than 61 hours a week and about half enlisted their partner - often unpaid - to help out.
But rural businesses have a strong legacy of success, with more than one third of respondents running their business for 20 years or more.