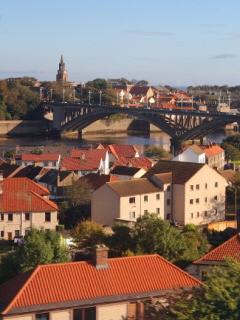 The £269,000 Berwick Workspace project aims to help 37 small businesses and create 35 new jobs from business incubator units in Berwick-Upon-Tweed.
Run by Northumberland County Council, the project has received funding from the European Regional Development Fund (ERDF).
The drive to provide more comprehensive incubation services is being extended thanks to £134,500 of ERDF investment.
Funding was secured through the One North East regional development agency.
It is being matched by money from the agency and council to provide business mentoring and advice.
Additional funding will be used to promote the centre, encourage inter-trading and mutual support between SMEs, and boost services and training programmes.
Business growth would now be supported on a one-to-one basis, said Jim Smith, the council's executive member for regeneration, housing and planning.
It would include advice on every aspect of running a business – including start-up, survival success and growth strategies for predominantly rural areas.
"Our aim is to encourage a more enterprising culture in the Berwick area and encourage more business start ups, particularly in knowledge based jobs."
The ERDF Competitiveness Programme 2007-13, managed in the region by One North East, is bringing over £250m into the area.
Tim Pain, head of business, enterprise and skills at One North East, said described the investment as crucial to the town.
It would help tackle the lower level of enterprise and business start-ups that were currently a challenge for Berwick communities, he added.