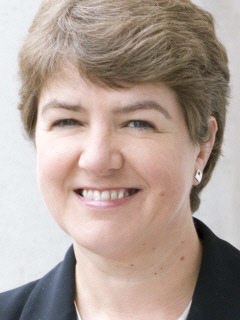 Her support follows a delegation of rural employers led by Peter Martin, chief executive of the Lantra Sector Skills Council.
Delegates travelled to Westminster from as far afield as Devon and the North York Moors.
The Parliamentary day aimed to give key officials an insight into the experience of rural apprentices and to highlight why environmental and land-based skills are vital.
Delegates included current and former apprentices and employers from across the rural sector.
Together, they sought to show how apprenticeships enable individuals to develop a rural career and the contribution they make to the economy.
Issues raised covered:
Flexibility in the blueprint of apprenticeships to make them more accessible and relevant to the sector
The need for consistency in funding apprenticeships across England to enable more adults to undertake an apprenticeship
Concerns over funding of specialised land-based training when funding and responsibility for 16-19 skills provision in England moves from the Learning and Skills Council to local authorities
Pleas to ensure the skills system is easier for industry to understand and addresses their needs.
Ms Kennedy said: "We're living in a world that has a changing climate, changing consumer demands and increased global competition.
"To ensure we have land-based industries that remain dynamic and innovative, we want to see new recruits succeeding, and these apprentices show the drive, enthusiasm and commitment the industry needs."

The delegation also met shadow farm minister James Paice MP and other MPs involved in environmental, rural or skills issues.
Mr Martin said the highlight of the day was the commitment shown by Ms Kennedy who agreed to be the skills lead at Defra.

"So often the news features large numbers of apprentices taken on by large firms but in a sector dominated by 96% micro-sized businesses it is vital government policy supports the skills needs of our sector."
Lantra represents over 230,000 businesses and 1.5 million employees in the land-based and environmental sectors.