There has been no reduction in the number of people wanting to take a break in the countryside, according to figures released for the West Country.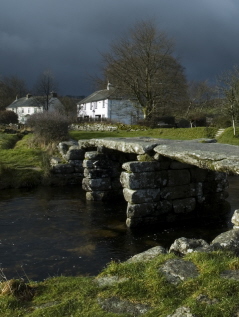 Tourism operator
Cartwheel Holidays
reported more than 50,000 unique visitors to its website in January this year - well in line with the same period last year.
The organisation is also reporting a marked increase in 'decisive' website traffic, with 12% more people clicking through to members' own websites from which bookings can be made.
"This is an early indication of what could be a very good season," said Gina Woodcraft, chief executive of Cartwheel which is a not-for-profit company.
"People's interest in rural breaks is holding against the economic odds.
"This shows they're willing to pay for an authentic countryside experience, where their comfort and enjoyment is a top priority for their hosts, even if they are feeling the squeeze elsewhere."
Rural tourism could benefit from any economic downturn, suggested Ms Woodcraft.
"The credit squeeze combined with high interest rates and fuel prices may well encourage people to holiday closer to home this year. It also highlights what good value rural tourism can be."
Cartwheel first reported record levels of interest in rural tourism two years ago when its website traffic for January 2006 jumped a massive 38 per cent and reached an all time high of 29,000 unique visitors.
This year its January figures were 40% higher than two years ago.
Ms Woodcraft said: "It's at times like this, when everyone's feeling the pinch, that the increasing professionalism of farm and countryside tourism businesses is seen to be really paying off."
Rural tourism currently accounts for 20 per cent of the tourism economy in the south-west region - more than 30 per cent of which is believed to be fuelled by people from within the region.
Cartwheel is a membership organisation dedicated to promoting rural tourism in the south-west.
See also:
•
Project woos tourists to the Cheviot Hills
(28 February 2008)

•
Study to probe 'postmodern' countryside
(18 February 2008)

•
£1m funding boost for rural tourism
(18 September 2007)

•
Campaign seeks to woo rural tourists
(5 June 2007)