The Northern Rural Network – run by the Centre for Rural Economy at Newcastle University – provides access to research into rural and regional development.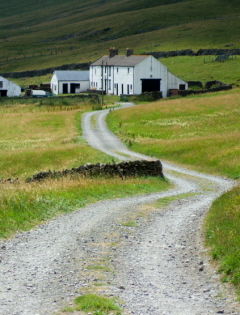 The network has more than 1,000 members across the north of England.
It is the only regional learning network in the country to bring together academic and applied research on rural economies and business with rural enterprises, voluntary and public agencies.
Hailed as a model for best practice, the network is currently being used by Cornell University to inform a pilot network in New York State.
Regional development agency One NorthEast has now agreed to give the network £186,000 in Single Programme funding.
The money will be used over the next three years to help it become increasingly business-focused, and to build membership numbers to more than 1,500.
The Northern Rock Foundation, which has given the network £182,000 since 2000, has already committed a further £60,576 for the next three years.
Among the network's new priorities will be a survey of rural businesses to inform future policy development and investment in the region.
It will include more business-related links and research on its website, and host workshops with a sharper focus on business and economic development.
Professor Neil Ward, director of Newcastle University's Centre for Rural Economy, said the network hoped to overcome barriers to growth among rural businesses.
"Past research at Newcastle has helped raise the profile of small rural businesses in regional economic development and in national policy."
One NorthEast's rural and environment manager, Frances Rowe, said the network was an important way for businesses to share information and new learning.
"It is a powerful network for rural development and we're keen to see it continue and develop."
Research by the network contributed to recovery work in the aftermath of the 2001 foot-and-mouth epidemic and the government's Affordable Housing Commission.
See also:
• Government 'disregards' rural issues (9 November 2007)
• Tax changes 'bad for rural business' (26 January 2008)
• Red tape 'strangling rural development (21 January 2008)
• £1.6m for rural businesses in north-east (10 July 2007)