RURAL businesses across south Cumbria are set to benefit from a special funding package.
South Lakeland District Council is working with the Cumbria Rural Enterprise Agency (CREA), Furness Enterprise and Kendal Futures to deliver support for new and existing businesses.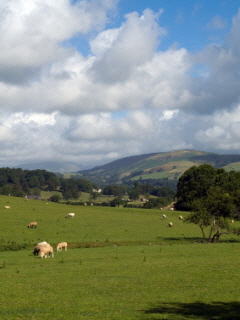 The package includes a discretionary grant of up to £10,000 available to help business expansion.
Jayne Kendall, SLDC regeneration programme manager, said: "The council is keen to support businesses and to provide help and support."
She added: "We hope that all businesses will take advantage of this package of assistance."
The funding is available to businesses with fewer than 50 within the Kendal LA9 postcode. The aim is to help create new high-income jobs.
In addition, local retailers can take advantage of free access to a business adviser.
A number of free marketing seminars have been arranged by CREA to help businesses with new initiatives.
Other initiatives include marketing grants and business start-up training courses to anyone setting up a business in the South Lakeland district.
This includes an introduction to business and self-employment, marketing and sales forecasts, and promotion and sales.
An annual business-to-business exhibition will take place at Ulverston this autumn.
It will be followed by the first South Lakeland business-to-business exhibition in the east of the district Kendal in November.
See also:
• £7.5m plan for rural north-west England (18 July 2008)
• Prince visits innovative rural pub project (1 April 2008)
• Rural wheels roll in south Cumbria (8 October 2007)