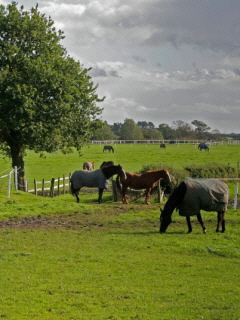 Businesses across the region are being asked to have their say as part of a wide-ranging study to shape a Merseyside Rural Economy Action Plan (REAP).
The plan will set out a common vision and identify opportunities for economic diversification, development and enterprise.
The first stage of the research - an in-depth statistical analysis - has already been carried out.
A second stage will involve consulting with local businesses to gain their insight into the opportunities and challenges they face, and the support they need to develop and grow.
Focus group meetings are being held during April and May.
Rural businesses will also be able to contribute at www.merseyreap.co.uk, a dedicated website due to be launched on Tuesday (14 April).
Research specialists Rural Innovation are carrying out the study.
It has been commissioned by seven organisations including four local authorities and the Northwest Development Agency.
Senior consultant Michael Lough said: "There is a diverse range of businesses operating in rural Merseyside and together they make a significant contribution to the local economy.
"This is the most wide-ranging study yet of Merseyside's rural areas.
"It will help us to understand the experiences of those businesses, what the opportunities and barriers to growth are, and whether any public interventions should be implemented."
The study is being led by St Helens Council.
It follows extensive research carried out during 2007 in the borough, which is 55% rural and home to a number of rural enterprises.

Councillor Richard Ferry, executive member for urban regeneration, said: "The aim of this study is to build a true picture of the sub-region's rural economy so that we can realise our untapped potential and maximise our assets."