Measures to ease pressure on businesses during the recession have been set out in the government's response to the Killian Pretty report, published by the Department for Communities and Local Government.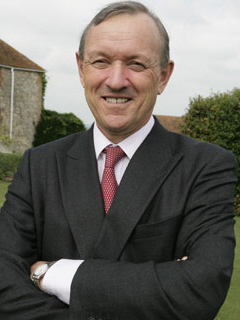 Key proposals seek to enable more smaller businesses to develop their premises without needing full planning permission.
The move could taking almost 40% (31,500 a year) of minor business and non residential applications out of the system altogether or making them subject to a quicker and simpler process.
Small businesses, shops, schools and hospitals wanting to build small scale extensions to would no longer need to pay the £2,000 cost or wait weeks to start building.
Other small redevelopments, such as the replacement of shopfronts, would go through a smoother process.
This is in addition to the range of measures the government has introduced to simplifying the regulations facing businesses that have so far helped businesses save around £1.9 billion a year.
Housing and Planning Minister Margaret Beckett said: "Right now in these difficult economic times we need to reduce the burden on businesses and small shops, and ensure the planning system is not stifling economic recovery.
"Creating a more proportionate and efficient planning applications system now means we are more likely to have crucial development and infrastructure in place when the economic upturn comes.
"These proposals will cut red tape and tackle the delays that both businesses and councils often find exasperating and costly."

But rural business leaders said the government was in danger of ignoring the needs of the countryside.
Henry Aubrey-Fletcher, president of the Country Land and Business Association, said it was vital the rural business voice was heard "loud and clear" as the proposals were taken forward.
"A reduction in the regulatory burden that is the planning system is urgently needed to remove the blockages experienced by rural businesses who are trying to run competitive, profitable and sustainable businesses.
"In addition, the blockages have to be removed for those landowners who are trying to obtain planning permission for critically needed affordable rural housing on rural exception sites.

The report and the government's response to it had made no mention of rural business, said Mr Aubrey-Fletcher.
Yet rural businesses were weathering the economic downturn better than urban businesses.
"If planning applications are to be submitted, advertised and considered on-line, as is suggested, rural areas must be permitted to play their part."