· Analysis: Local or national - who owns planning
· Analysis: The Taylor Review
· Forum: Have your say on rural housing

Government planning policies are also thwarting the area's affordable housing plans, claims South Lakeland District Council.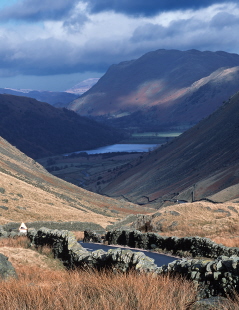 The comments form the council's response to a nationwide review about how land use and planning policies can better assist rural businesses and deliver affordable housing.


The government review is being headed by Matthew Taylor – Lib Dem MP for Truro and St Austell in Cornwall.


In its response, South Lakeland District Council's said current policy restrictions were preventing small businesses from expanding and taking on more staff in villages and hamlets.


Furthermore, hopes of providing more affordable housing sites in the area were also being thwarted.

The essential requirement to deliver affordable housing was constrained by the gap between the value a landowner may expect for a site and that which can be paid by a developer to deliver a home that is affordable.


Landowners with sites which could be developed were not coming forward.


Businesses in many areas outside towns were classed as being in "open countryside", which is governed by strict planning and development controls.


In order to retain young people and their families, the council believes there must be small-scale economic development for rural enterprises and better incentives to boost the provision of affordable housing.

Although the council and the Lake District National Park Authority are the major planning authorities, they must consider national planning policy when making local policy and determining planning applications.

Submissions to the Taylor Review must be made by 7 March. Mr Taylor is due to report his findings this summer.