The issue of the rural economy is being investigated by the Yorkshire and Humber Assembly as part of its scrutiny role examining the work of the Yorkshire Forward regional development agency.
As part of the review, a public discussion is taking place at The Craiglands Hotel in Ilkley on Thursday (11 October).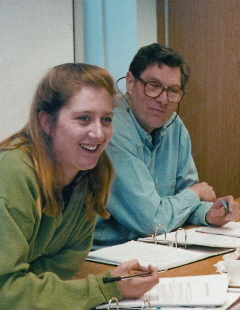 It will hear evidence from rural organisations across the Yorkshire and Humber region.
"The rural economy is one of the keys to the success of the region's economy as a whole," said Paul Jagger, chairman of the assembly's scrutiny board.
"This review is looking at what lessons we can learn from existing activities and how we can work in the future to ensure the success of the region's rural economy.''
Members of the scrutiny board, along with representatives from Yorkshire Forward, will be involved in the discussion.
So will partners from local businesses, local authorities and other regional bodies.
Recent data shows 86% of Yorkshire and the Humber is classified as rural and the countryside accounts for one in five of the region's population.
But economic productivity remains low despite high rural incomes and employment levels.
When it comes to economic performance, rural areas around Scarborough, East Riding and North Lincolnshire consistently lag behind other districts.
The assembly will produce a formal report, including any recommendations and an action plan from Yorkshire Forward, at the beginning of 2008.