A series of workshops aims to help 3,500 local land-based businesses improve output by ensuring they are on top of the latest market developments and legislation.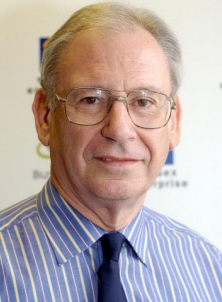 The programme is being run by
Business Link
on behalf of the
South East England Development Agency
.
It was designed after consultation with a range of land-based organisations including the Country Land and Business Association.
Workshops will address a number of key issues, including business diversification, planning issues, the impact of climate change and efficient use of resources.
Half day workshops covering each topic will provide in-depth guidance on the threats and opportunities land-related businesses should consider.
Attendees will receive specialist advice on making the most of their individual situations.
Business Link rural business advisor John Evans suggested the programme would redress the balance between urban and rural business advice.
"Urban businesses are generally well-served by business support organisations and have many more networking opportunities to allow them to discuss new ideas."
He added: "Land-related businesses are often more isolated and therefore get stuck doing the same things, even when they know they aren't really working."
The programme is being managed by Business Link Sussex and will launch this autumn.
The first phase of the programme will select delivery partners to lead the workshops and finalise programme content to ensure a consistent message across the region.
Organisations and individuals interested in being a delivery partner should This email address is being protected from spambots. You need JavaScript enabled to view it. with details of speciality skills and possible geographic coverage.
See also:
Rural areas are top for business (28 May 2007)
Regional policy lacks clarity - MPs (7 July 2007)
Under scrutiny: the rural idyll (7 June 2007)