The Somerset Rural Renaissance Programme is run by Somerset County Council with funding from the South West Regional Development Agency.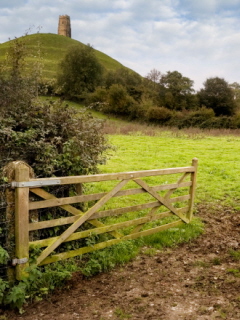 A partnership of 20 local agencies, it has supported 1,000 businesses since it was set up in 2004.
More than 550 people have been able to gain new skills and the scheme has directly created or safeguarded over 30 jobs.
The programme was due to close in March 2008 but has been given £425,000 to continue for another 12 months.
Its extension comes just weeks after a similar rural regeneration project in rural Lancashire was forced to close its doors.
The Lancashire Rural Futures partnership was axed after failing to secure additional funds from the North West Regional Development Agency.
Almost half of the Somerset funds are earmarked for redundant building grants to turn barns and other unused buildings into new businesses.
The rest of the funds will be used for other new initiatives to create new jobs, provide skills training or ensure that existing businesses can grow.
Councillor Alvin Horsfall, Somerset County Council's portfolio holder for economic development, said the aiuthority was committed to regenerating the rural economy.
"The partnership has allowed us to support some fantastic projects that will deliver lasting benefits to rural communities and I look forward to more in the future."
Projects supported by the programme include a £100,000 grant to a new training and skills centre for Frome.
Improvements in West Somerset include £249,000 towards a £1 million project to improve better facilities for tourists and local residents.
Rupert Cox, chairman of Somerset Rural Renaissance Partnership, said the initiative had come a long way in a remarkably short period of time.
"There is a great need for us to continue to provide specific investments to grow the rural economy, and develop local businesses."
See also:
• Flagship rural project to close its doors (20 March 2008)
• £600m rural fund opens for business (8 January 2008)