Sponsored by Northern Foods, the Rural Action Award will reward firms helping to create and maintain a vibrant, sustainable rural economy.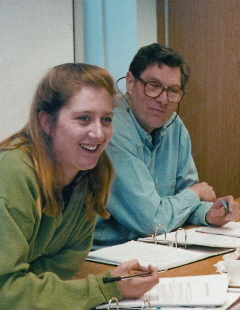 The accolade is one of
Business in the Community
's 16 awards for excellence which identify and celebrate companies that have a positive impact on society.
Previous winners include Northern Rail for its innovative approach to transport and services and HSBC for its support for women setting up their own business.
Northern Foods chief executive Stefan Barden said outstanding initiatives within the business world had helped Britain's rural communities prosper.
"We are proud to sponsor the Rural Action Award which recognises the rich contribution that rural communities can make to Britain's economy."
The award is also being supported by the Commission for Rural Communities.
Commission director Graham Russell said the award was an opportunity for companies to demonstrate that rural communities mattered to their business.
Overall, some 16 awards for excellence will recognise companies with a positive impact on the community, environment, marketplace and workplace.
The strongest entries will be honoured as examples of excellence at a gala dinner in London on 7 July 2008.
Last year, the awards were presented by HRH The Prince of Wales and Al Gore at the Royal Albert Hall in front of 1,800 business leaders.
Business in the Community chief executive Julia Cleverdon said there would be a special focus on firms helping to ensure the UK remained competitive.
Full details of the categories and the application forms are available at www.bitc.org.uk/awards.
The closing date for entries is 29 February 2008.
See also:
• Rail operator wins rural award (3 July 2007)