Nationally, the number of start-ups increased last year by 12% to 435,300 new firms, according to figures from Barclays Local Business.
But many rural areas saw increases of more than 50%. In some places, the rate more than doubled.
In the Shropshire market town of Oswestry, for example, the number of new businesses start-ups increased from 200 to 500 – despite the town having a working population of only 23,000 people.
The Malvern Hills in Worcestershire saw start-ups increase from 300 to 600. In the Derbyshire Dales, they rose from 400 to 700. Outside the Midlands, start-ups in Weymouth and Portland on the Dorset Coast increased from 200 to 400.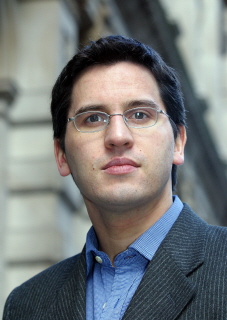 "To see growth rates of 100% and more in some areas is remarkable," said John Davis, marketing director for Barclays Local Business. "The top areas also happen to be in rural communities."
More than half the fastest growing start-up locations were mainly rural or towns that served a rural economy, said Mr Davis.
"It seems unlikely that this is a pure accident and more probable that there is real business growth outside the more urban areas."
Analysts believe there are a number of reasons behind the boom, including local people starting businesses to serve their communities. But it is equally likely that many rural areas are attracting down-shifting entrepreneurs from cities.
The top four rural locations were all in areas of outstanding natural beauty, said Mr Davis. "What is certainly true is that if a place is desirable to live in, business will follow," he explained.
As well as encouraging local start-ups – such as shops and estate agents, people moving to the countryside are increasingly using teleworking to run consultancies or starting tourism business such as bed and breakfasts.
Growth was fastest in the North and Midlands, picking up strongly in the North West (24%), the West Midlands (19%), Yorkshire (16%) and North East (14%). London and the South East managed an 11% and 10% increase respectively.
Start-ups led by women increased by 12% to 139,700 new firms compared to 379,200 new businesses with male involvement. The most popular sector for start-ups was in Business and Financial Services, followed by Construction.
The number of new firms increased across all age ranges. But growth was strongest in the 25-34 age group. Start-ups by this age group increased by 15% to 126,100 enterprises, representing 29% of all new companies.
Top places for start-ups
| | |
| --- | --- |
| 1 | Oswestry (Shropshire) |
| 2 | Weymouth and Portland (Dorset) |
| 3 | Malvern Hills (Worcestershire) |
| 4 | Derbyshire Dales |
| 5 | St. Helens (Merseyside) |
| 6 | Daventry (Northamptonshire) |
| 7 | North West Leicestershire |
| 8 | Islington (London) |
| 9 | Thurrock (Essex) |
| 10 | Ellesmere Port & Neston (Cheshire) |
| | source: Barclays |