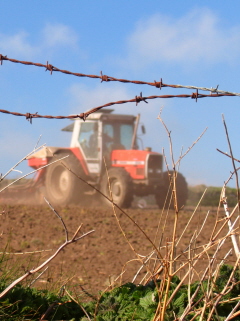 The Energy Strategies for Rural Businesses guidance note was published by the Royal Institution of Chartered Surveyors on Monday (21 September).
It is aimed at surveyors advising rural clients or employers on the development of energy strategies for estates, land and buildings.
The guidance note offers strategic rural advice and identifies sources of information where surveyors can access more technical advice and support.
Agriculture, in particular, is a significant contributor to global climate change through the release of greenhouse gases.
Emissions arise from not only the use of fossil fuels but also from the by-products of animal digestion, the cultivation of soils and the loss of natural vegetation and forests.
It seeks to help clients reduce energy consumption, as well as encouraging the generation of clean energy.
"Energy is essential to almost every aspect of rural business," said David Slack, RICS spokesperson and rural professional group board member.
Surveyors should recommend that their client or employer considered the development of an energy strategy, he added.
RICS had identified rural issues as a key policy priority, Mr Slack said.
The organisation would be focusing its efforts around climate change related issues within a rural context in the year ahead.