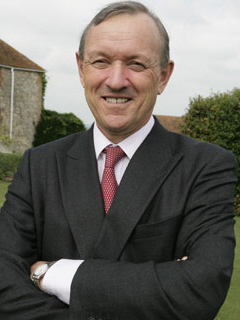 Prospects for rural businesses are bucking a downward trend, suggests a survey of company bosses.
Confidence is significantly more buoyant in the countryside than in the general economy, found the study.
Published by the Country Land and Business Association, the Rural Economy Indicator (REI) samples confidence in the rural economy by those who live and work in the countryside.
Figures for the second quarter of 2009 show that only 4% of respondents have no confidence in the rural economy over the next three to six months.
This compares to 69% who have no confidence at all in the general economy - a jump of 13% compared to the first quarter of 2009.
CLA president Henry Aubrey-Fletcher said: "The results outline that confidence in the rural economy is up on the previous set of results, showing that businesses are fending off the negative effects of the recession better than the rest of the economy."
Some 12% of respondents said they believed their rural business would perform well in the short-term.
Furthermore, 58% of those surveyed believing business performance would be in line with expectation over the next six months.
But Mr Aubrey-Fletcher said stakeholders must not let the positive results cloud their view of the problems facing the rural economy.
A separate report by the Federation of Small Businesses (FSB) shows that more than 80% of rural firms are suffering from rising input costs.
Mr Aubrey-Fletcher acknowledged: "Many businesses are suffering, with lack of cash flow being a major obstacle to productivity."
The REI 100 surveyed a representative sample of one hundred rural businesses during March 2009.
These included farms and traditional estates, rural services including rural surveyors and land agents, rural tourism operators and food service outlets.
Businesses surveyed were chosen to illustrate a mix between micro-businesses and small and medium-sized enterprises (SMEs).
This is reflected in the size of turnover and the number of staff employed ranging from £20,000 to £2.5million and one staff to 15 staff.