The finding is contained in report called Nice Work if You Can Get it, which has been published by the IPPR.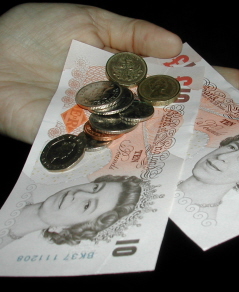 "Workers dependant on the local rural economy for employment are more likely to experience low pay," it says.
"Those who are able to commute to more densely populated areas face a lower risk of low pay."
Decision-makers should pay specific attention to ensuring local partnerships benefit rural economies, says the report.
"It is important to ensure that the particular needs of both rural commuter areas and distinct rural economies are not overwhelmed by nearby major urban centres," it warns.
"Locally organised and delivered services around employment, skills and business support should be better placed to find solutions to the particular challenges faced by rural communities."
Major central government innovations, such as Local Employment Partnerships, tend to attract only large employers, the report says.
The increasing emphasis on delivering services through personal advisors was difficult to access in dispersed rural areas and inappropriate for rural communities.
"Decentralisation of some key objectives and functions may help rural economies develop more appropriate solutions," says the document.
"Within a general move towards greater decentralisation of funding and decision-making, there will still be a need to have a regional-level focus on regional economic development and some other strategic issues."
The Commission for Rural Communities, which supported the study, said low pay was a persistent feature of some rural labour markets.
In-work poverty is increasing and this highlights a need to address the prevalence of low skilled, low paid jobs in rural areas," said a commission spokesman.
The commission has endorsed an IPPR call for a government strategy on low pay and in-work poverty to prepare for economic recovery and boost social mobility.
"On-going reform of the employment and skills system is an important step in tackling some of these inequalities in rural areas," the spokesman said.