Three specialist account managers have been appointed by Business Link to meet demand for support from rural and eland-based businesses across the region.
They will also work closely with businesses in market towns, providing advice and guidance on marketing, accounting and tax responsibilities.
It is hoped that the expertise and guidance supplied will help rural businesses become more competitive, diverse, flexible and environmentally responsible.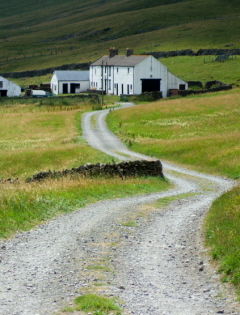 The announcement follows the confirmation of more than £1m in
Rural Development Programme for England
(RDPE) funding to help micro-enterprises in the region.
Rural account manager Steve Urwin said: "Rural businesses have always had access to Business Link's many services, but having a dedicated rural account manager means they will benefit from specialist knowledge.
Mr Urwin, who founded his own on-farm microbrewery, said he was passionate about rural communities and the important role played by businesses based in the countryside.
"It was a natural next step for me to want to share my experiences of successful diversification with other rural businesses."
Nicki Clark, director of operations at Business Link, said the organisation's commitment to rural communities was highlighted by its continuing drive to invest in the local economy and offer ever more specialist advice.
Creation of the new posts was made possible by additional funding from the One NorthEast regional development agency.
Frances Rowe, the agency's rural policy manager, said rural areas had an important role to play in the growth of the region's economy and competitiveness.
"We want to make sure that all rural based businesses - including those in the land-based sector - know where to go for business support and advice.
"These account managers will be out in rural communities building relationships with businesses to do this, but also helping to broker more specialist approaches where needed."
The programme, which is jointly funded by Defra and the European Union, aims to deliver targeted support to land-based businesses and rural communities.

As well as larger rural projects - such as bioenergy and initiatives that add value to agricultural products - it is targeting smaller investments to help individual businesses to start-up, grow or diversify.
See also:
• New funding for rural business network (26 February 2008)
• Tax changes 'bad for rural business' (26 January 2008)
• Red tape 'strangling rural development (21 January 2008)
• £1.6m for rural businesses in north-east (10 July 2007)