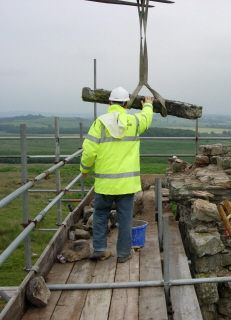 The Community Infrastructure Levy (CIL) would be charged on new building developments requiring planning permission.
The idea is that part of any uplift in land values when planning permission is granted could help fund infrastructure required by the new development.
But the Country Land and Business Association, NFU, Tenant Farmers' Association and Central Association of Agricultural Valuers want agricultural buildings exempted from the levy.
They argue that there is no uplift in land value when planning permission is granted for their development.
Left in place the levy would, in effect, be a tax on food production as it could only be met from farming income.
In a joint statement the organisations said: "Any levy would have to be paid out of income which is contrary to the underlying principle of the regulations.
"This would make agricultural development uneconomic and could potentially be seen as a tax on food production."
The government should encourage farmers to invest in the new buildings, the organisations said.
Farm buildings were needed to support the additional food production required to help feed a growing global population, they added.
"If left in place for agricultural buildings, the levy could only be financed from income.
"This would be a critical cost increase in the food chain which could not be borne by the farming industry alone."