More than £30 million has been allocated to rural projects by the East of England Development Agency (EEDA).
The agency distributed the funding during the first year of the Rural Development Programme for England (RDPE), which began on 1 January 2008.
RDPE funding delivered jointly by the agency and its partners hugely benefited the regional economy because it created and safeguarded jobs and supported rural enterprises, said EEDA rural development manager Cindy Winn.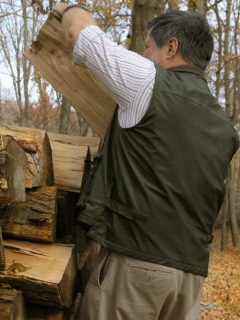 "The programme has been terrifically successful," she said.
EEDA had supported more than 700 rural businesses and committed funds to create or safeguard over 500 jobs during the programme's first year.
"This is something we aim to build on over the next few years," Ms Winn added.
The agency was particularly keen to support projects which made best use of water and was currently inviting expressions of interests from applicants seeking funding for collaborative reservoir projects.

Funding these types of collaborative reservoirs would boost business opportunities for the region's food sector, including vegetable growers, packers, processers and distributors, by maintaining a regular water supply for crops.
"Many growers rely on irrigation during the summer but water abstraction licences have their drawbacks.
"By storing water during the wetter months, growers can benefit from a guaranteed water supply and better quality produce without damaging the environment."
A range of other projects have also benefited from RDPE funding.
Beneficiaries include Woodfuel East, a project establishing a supply chain for locally-produced and carbon-lean wood fuel from previously under-managed woodland across the six counties of the East of England.
The project encourages low-carbon energy generation for businesses by creating a supply chain from landowners, through to foresters and co-ordinating the market for wood chips.
An estimated £21m has also been allocated to Local Action Groups to fund projects which meet local priorities and needs. There are currently seven local action groups setting up across the region.
The Rural Development Programme for England (RDPE) is a European funding stream which has been matched by government funds through the Department for Environment, Food and Rural Affairs.
EEDA has been allocated £65m for projects which will improve the competitiveness of the agricultural sector and safeguard and enhance sustainable rural businesses across the region.
The agency will use the funding to help rural communities and businesses to invest in their long term economic future.

The programme is jointly delivered by EEDA, Natural England and the Forestry Commission.